Presses rolled early this week as the Vineyard Gazette printed 20,000 copies of an investigative report for the Public Herald, a nonprofit investigative journalism site based in Pittsburgh, Pa.
For the past six years the Public Herald has focused much of its energy on hydraulic fracturing, or fracking, in Pennsylvania. Fracking is a relatively new technology in which a proprietary chemical mixture is pumped underground at extremely high pressure, fissuring the bedrock to release oil and gas. Opponents of the process say it can contaminate wells and groundwater, among other negative effects.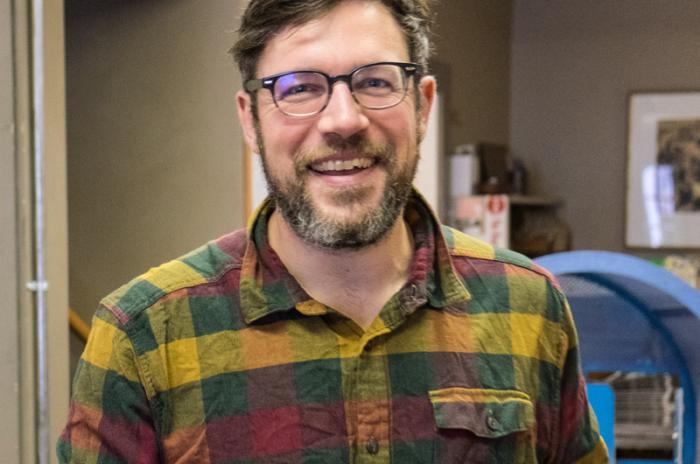 The Public Herald investigation started with a simple question, according to editor in chief Joshua Pribanic.
"Is fracking contaminating drinking water in Pennsylvania?" he said. "In order to find that out, we had to find records that were called complaint records that the state held. We were able to find all those records and finally determine how many water contamination investigations the state had performed."
Public Herald executive director Melissa Troutman added: "The complaint investigation shows that despite what the governments say, there is widespread and systemic impact."
The two young journalists drove to the Island from Pittsburgh for the press run Tuesday, and were happily bundling and stacking alongside the Gazette's regular press crew, as the papers rolled off the press at a rate of 14,000 per hour.
"This is the one hole we haven't been able to fill since we started, to produce a print newspaper," Mr. Pribanic said. "We've been able to do TV, online, documentary, audio, radio, but a newspaper was always the toughest one to crack."
Mr. Pribanic and Ms. Troutman noted the irony of a non-traditional news organization which utilizes the newest technology and communication channels, turning to print to get their message out.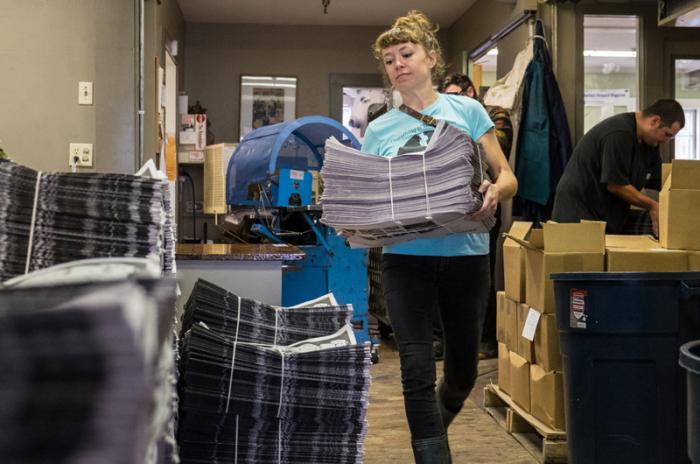 "We work a lot in rural Pennsylvania, and a lot of those communities just don't read online news, especially investigative journalism," said Ms. Troutman. "For all of the farmers in rural Pennsylvania, they still get their news in print. This issue affects them. It affects all of us, but it affects them more than anybody."
Gazette publisher Jane Seagrave applauded the collaboration.
"When Josh approached us about printing the Public Herald's terrific investigative reporting on fracking, we were delighted to work with them," said Ms. Seagrave. "The idea of taking journalism that first appeared online and repackaging it for print was an interesting flip on the usual order of publishing. We know from our own experience that different people consume information in different ways, and it was great to work with young journalists who understand that a newspaper can have a major impact."
Within an hour of the end of the press run, the newspapers were loaded into a Barnes Moving Company truck and on their way to Vineyard Haven. From there, Mr. Pribanic and Ms. Troutman will load the papers into another truck, and drive their print edition to Pennsylvania.