An early spring northeaster brought wet snow and cancelled ferries but had little other impact on the weather-beaten Vineyard.
Ferries were cancelled late Wednesday and early Thursday but schools were running and no power outages reporting. The National Weather Service cooperative station in Edgartown recorded .74 inches of melted precipiation and a trace amount of snow Thursday morning.
Early forecasts called for a northeaster to bring high winds and several inches of snow.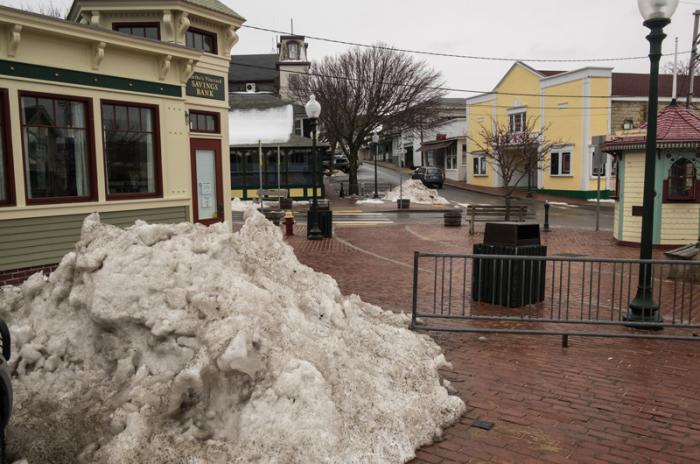 The winter weather would have been the fourth storm in the last three weeks and comes on the heels of a blizzard a week ago that knocked out power on large parts of the Island, with pockets of the Vineyard in the dark for several days.