Three candidates are running for a single seat on the Aquinnah board of selectmen this year, each longtime town residents with differing visions for the future.
Incumbent Jim Newman will seek a sixth term. He faces a challenge from first-time candidates Jay Theise and Elise LeBovit.
Polls are open Wednesday, May 9 from noon to 7 p.m. at the Aquinnah town hall.
Mr. Newman has been a selectman since 2003. He moved to Aquinnah in 2000 with his wife, Kathy Newman. They have two grown children. Much of his life has been devoted to public service, including a career teaching in New Jersey and a stint with the Peace Corps teaching English in Liberia.
He said what drew him to first run for selectmen 15 years ago still drives him today, a desire to be an integral part of a strong community.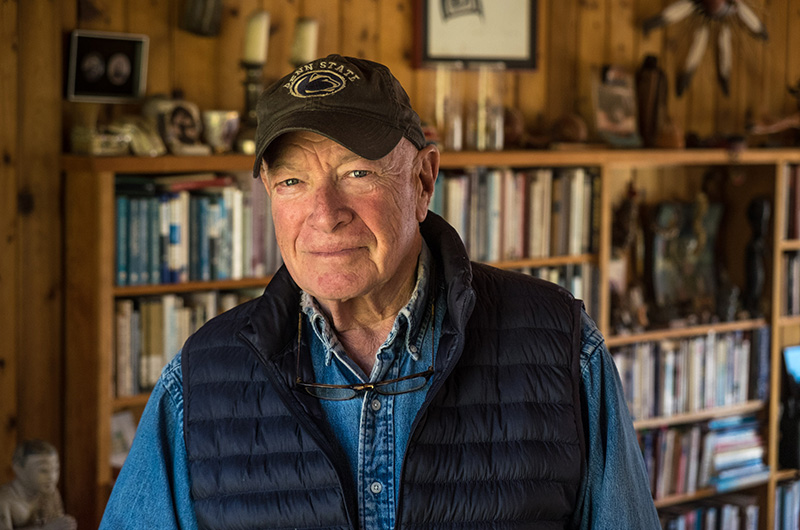 "I'm running again because I care," Mr. Newman said. "I really do believe in community."
Rising property taxes and town expenditures have been a focus during his years on the board. He said 20 years ago the town was haphazard and laissez-faire with its finances, and he has played a role in helping steer the town onto more stable foot by holding costs down and building a cash reserve.
"Government is a business and needs to be run as a business," Mr. Newman said. "I've helped see that we have a real financial team that works together and cooperates with one another to see that we are in good financial shape, which we are."
He has been at the forefront of clashes between selectmen and the board of assessors. He said he supports changing the assessors from an elected to appointed board as a way to fine tune and improve the relationship.
Mr. Newman's teaching career didn't end when he retired and moved to the Vineyard. For 10 years he has been tutoring children for the Wampanoag Tribe, and said he has built a good relationship with the tribe. He declined to state his position on the tribe's plans to build a bingo hall on tribal lands in Aquinnah. To date there has been little public information about those plans. Mr. Newman said the selectmen have not met with the tribe to discuss the issue.
"We want to cooperate with the tribe and facilitate it [the bingo hall] so it doesn't impact the Aquinnah community in a negative way," he said.
Beyond public service, Mr. Newman said he has enjoyed spending his retirement lobstering, clamming and tending his garden. He said he likes to stay busy and has no plan to slow down.
"I think the fact that I've had the experience, I have a direction, I'm sensitive to the issues and I have a good working relationship with the tribe . . . I think that's probably enough," he said.
Jay Theise also cites experience, particularly 48 years as a business and property rights attorney, as evidence that he is well suited for the role of selectman. Mr. Theise moved to Aquinnah in 2005 with his wife, Françoise Theise, after spending most of his career practicing in Boston. He said he's always been involved in some form of public service, including serving on the all-Island school committee.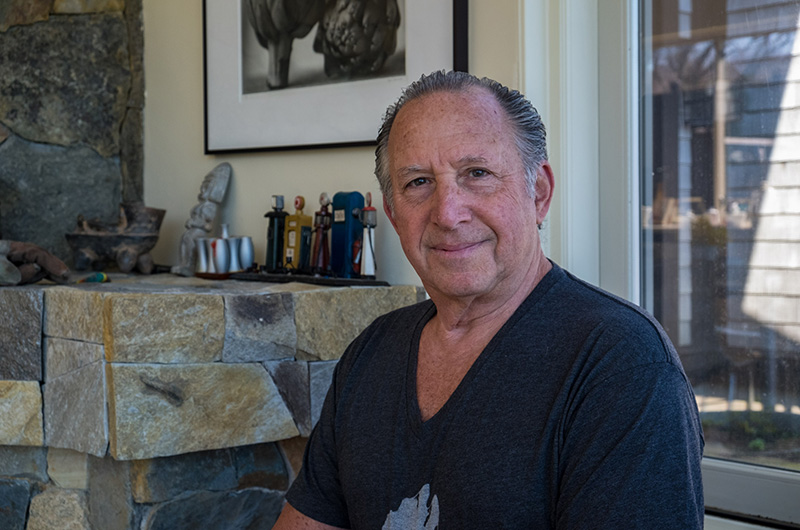 He said he felt compelled to run after seeing town expenditures go up each year along with property tax rates. He said he sees few efforts by the town to control the budget and believes the town is ripe for more economic opportunity.
"I don't want to change the town into something different that what it is, but in order to preserve the town, citizens cannot continue to support higher and higher taxes," he said.
Mr. Theise suggested expanding the town's existing tax base by developing more market-rate housing. He also suggested that the town might generate more revenue from the lighthouse to help offset the tax burden, although he did not offer specifics.
As for clashes between selectmen and assessors, Mr. Theise said he thinks healthy dialogue is missing between the two groups and he wants to work with the assessors. He supports changing the assessors to an appointed board.
"It makes sense to support it," he said. "I think the selectmen's belief that they should have more control over the process is sensible."
Mr. Theise said he sees no tension between the town and tribe over the proposed bingo hall and offered no opinion on it, calling the tribe's decision to build a legal reality. He did say he would like to have more communication between the two groups since the town is so small.
In his free time, Mr. Theise said he loves to ride his bike, culminating in a bike ride on his birthday every year around the Island with his two adult children. He also loves to sail on his restored Beetle Cat, the Sniggle Bibitz, a name coined by his granddaughter.
"While I take what I do very seriously . . . I don't take myself too seriously," he said. "I think it enhances the pleasure of doing what I do."
Elise LeBovit has worked for a wide range of Island organizations during her 44 years residing in Aquinnah. She currently serves as chairman of the board of assessors. She has also owned and operated the Duck Inn since 1980, where she throws a popular Easter egg hunt for Island children each year.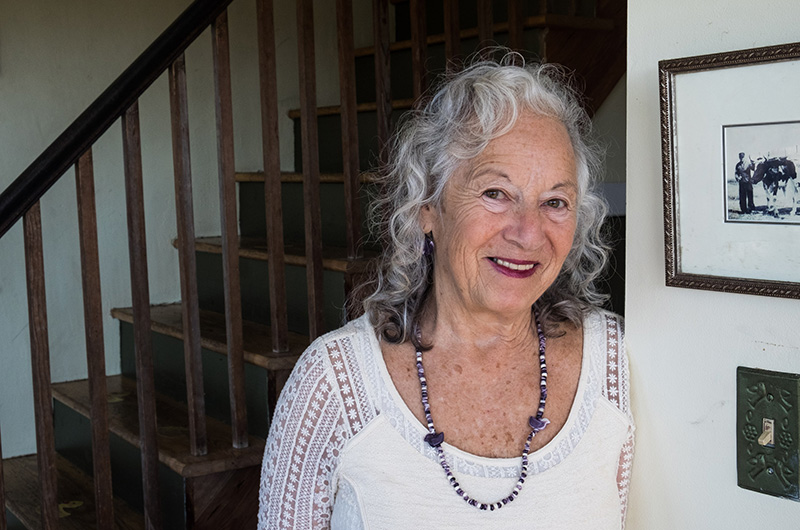 Ms. LeBovit said she decided to run because she thinks there is a small group of people who run everything in the town and she can bring a fresh perspective to the board after living and serving in the town for decades.
"I just want my voice and ideas heard," she said. "I've always been a giver but this is my time to really put some time into straightening things out here."
Many of her ideas center around generating more revenue for the town, including raising the price of tours at the lighthouse from $5 to $10. She also suggested adding shops around the lighthouse and the Vanderhoop Homestead.
"It's time to relook at the whole town and what resources we have," Ms. LeBovit said. "I want the lighthouse to stand out."
She strongly disagrees with the proposal to change assessors from an elected to an appointed board. She argued that the change would allow the assessors to be removed just for their opinion and said there should be checks and balances in the town government.
"Having one branch of government controlling assessing and spending is too much power in the hands of the few," she said.
As for the tribe's bingo hall plans, Ms. LeBovit said it's not the business she would pick to bring to Aquinnah, but she said she would support the tribe's decision due to their status as a sovereign government. She said she believes she has a good relationship with the tribe and wants to craft solutions to the town's problems, especially keeping property taxes down.
"The whole Island is facing the same affordability issues and that's a place where we need to negotiate and come together," Ms. LeBovit said.
She said what she wants most is to bring the community together and make the town a lively place for all ages. She said Aquinnah used to be the fun town on the Island and now new residents have trouble meeting people. Her ideas include building a playing field behind the town hall and developing more winter programs for young people.
"I'm really good at bringing people together," she said. "I think there's something in our town for everyone."