Nell, the narrator and heroine of Jennifer Smith Turner's new novel Child Bride, is a survivor in more ways than one.
The youngest of 12 children in a Louisiana farming family, Nell makes it through a segregated childhood in the Jim Crow South, early marriage and motherhood with a repressive, sometimes brutal husband and the disapproval of her church community when she falls in love with another man.
Nell is also the sole survivor of an earlier, unpublished manuscript, Ms. Turner said in a book talk on Zoom last week that was hosted by the West Tisbury Library.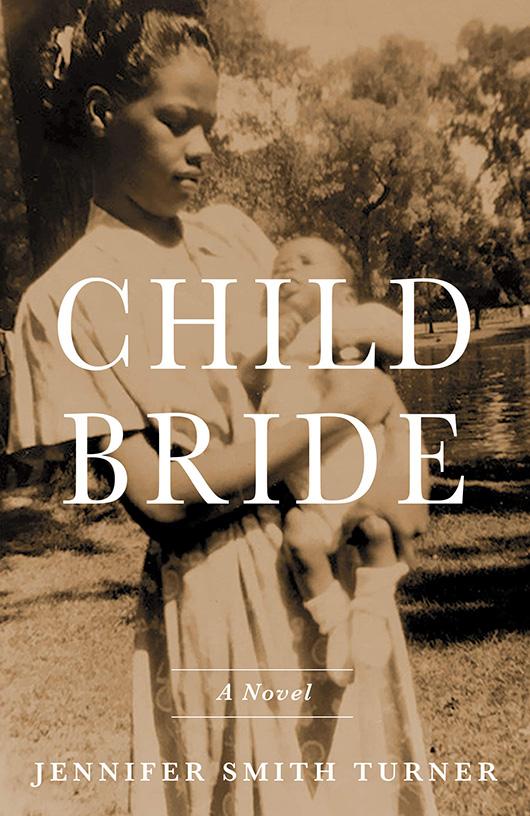 "It never went anywhere," the Island poet said of her first novel. "It was one of those things when you say, 'Maybe I'm not meant to do this,' and you put it away."
But enough friends who read it told Ms. Turner that one character stood out.
"Her name was Mother Claire, and she morphed into Nell," she said. "In the first novel she was older, and now she's a young girl."
Still, Ms. Turner added, a trace of Mother Claire remains in the way Nell recounts her story, from childhood to age 29, as if she is looking back at well-remembered times from long ago.
"In my mind, I'm seeing this older woman, but in the book she's 14," Ms. Turner said. "For a first-time novelist it's probably not what you want to do, but there I was."
Nell even forced Ms. Turner back to her desk after a six-month break from writing that threatened to land Child Bride in the same file cabinet as her unpublished first novel.
"In the middle of the night, Nell was in my head, knocking on my forehead. She woke me up in the middle of the night and I got up and I started writing. It was the most amazing thing."
The author of two poetry books, Ms. Turner knew she needed to build some different skills to carry off a novel.
"With poetry, you're always editing, but a few hundred words at the most," she said. "With the novel, I had to go back to the beginning all the time."
It was a struggle at first, Ms. Turner said. "I was taking classes. I was reading books like Fiction for Dummies."
It was when she found a way to weave her poetic voice and sensibility into the novel that Ms. Turner found the story taking off.
"I just incorporated the rhythm of the poetry, if you will, into the writing."
Nell's love of literature, which begins in her one-room Louisiana school, shines through in her narration and dialogue and is one of the things she clings to after she and her husband migrate North to Boston.
"So the glass emptied, like the other glasses in my life—the library, my family, even Daddy," Nell muses, considering the way her marriage has isolated her from almost everything she loves. "All that was left was a collection of empty drinking vessels resting on a shelf, smudged with lip and fingerprint memories."
A retired CEO with Girl Scouts of Connecticut, Ms. Turner does not leave her strong and thoughtful heroine in the lurch, and the book's satisfying conclusion includes a fleeting, but intriguing, tribute to the author's Vineyard home.