Five Corners in Vineyard Haven was reopened Sunday afternoon after major flooding had forced the closure of the notoriously problematic intersection from early morning on.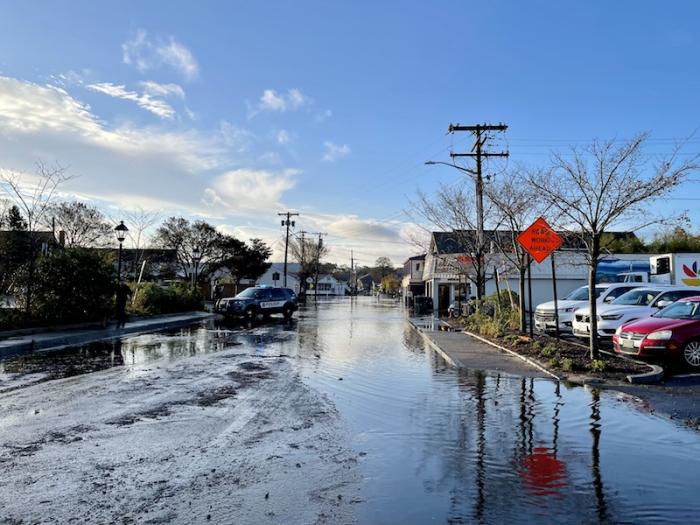 Tisbury police Sgt. Max Sherman said a combination of factors, including high tide, standing water from the severe northeaster earlier in the week and debris clogging catch basins, all contributed to the problem.
"This was the worst I've ever seen it," Sergeant Sherman told the Gazette.
He said the area was closed off to all traffic for several hours, while town DPW crews came down and cleared debris from the grates covering drainage basins.
Vehicles bound for the ferry were re-routed through Union street, and others were turned back to Oak Bluffs, Sergeant Sherman said.
The sergeant praised the work of the DPW. 
"They did an amazing job," he said. Extra officers came on to help with traffic control, he also said.
By mid-afternoon one lane was reopened on Beach Road and by just after 3:30 p.m. Sergeant Sherman said Five Corners was open to all traffic again.
"Main street's very busy right now with trick or treaters . . . and then later we will turn our attention to William street," he said, referring to the popular neighborhood haunt for Halloween.