Tisbury voters will decide on the three-way race for an open select board seat at the annual town election Tuesday.
Incumbent Abbe Burt is looking to fend off challengers Christina Colarusso and MacAleer Schilcher at the May 9 election. Ms. Burt has been serving on the select board since she narrowly defeated Ms. Colarusso in a January special election. The abbreviated term opened up when select board member Larry Gomez stepped down for health reasons.
The three candidates responded to questions emailed to them by the Gazette. Their answers, lightly edited for style and length, appear below.
Voting takes place from noon to 8 p.m. at the town's emergency services facility on Spring street.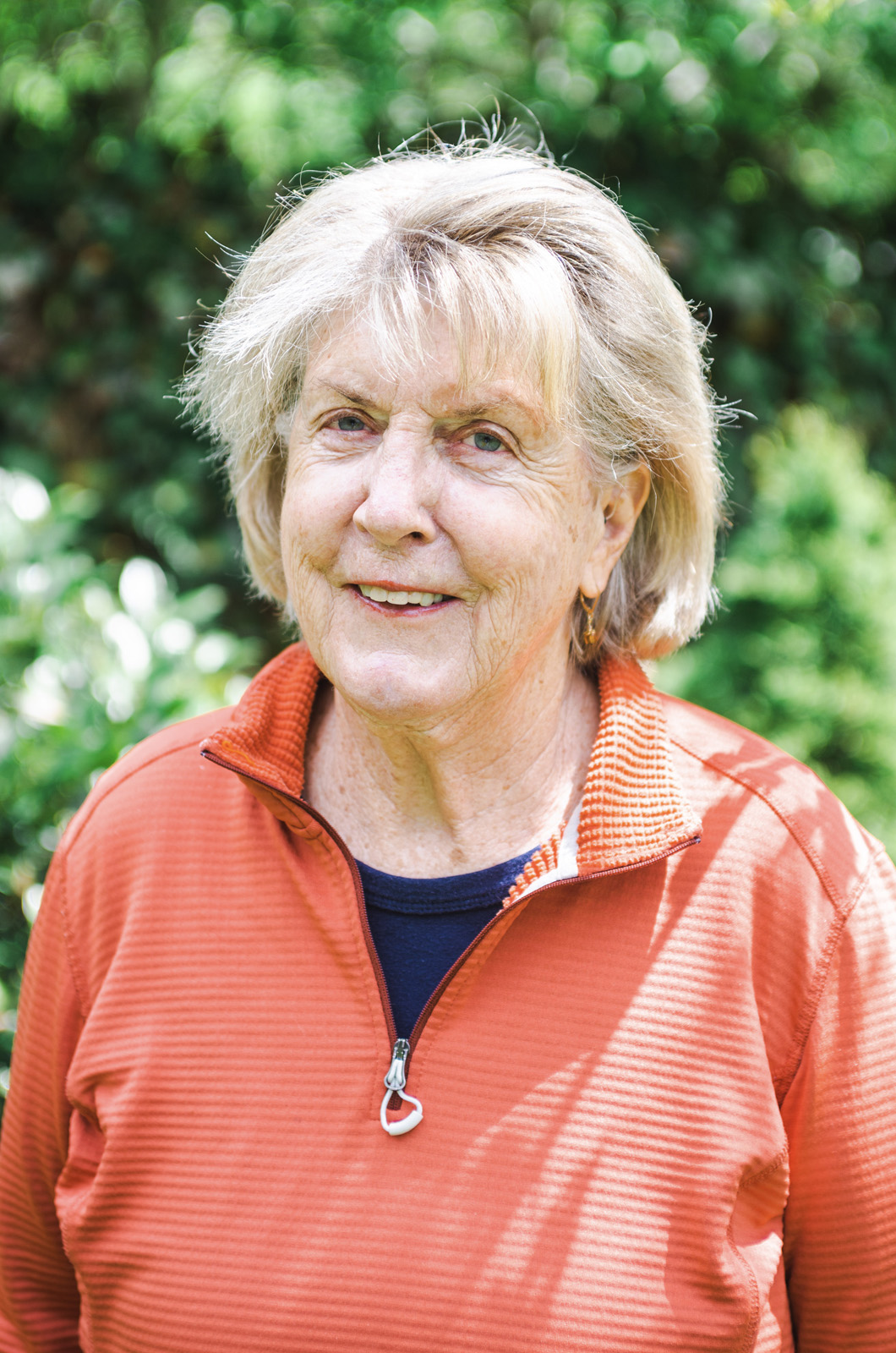 Abbe Burt
Occupation: Retired
Previous or current town board service or other relevant roles: Current Tisbury select board member, Tisbury affordable housing committee vice-chair, Tisbury municipal housing trust member, Tisbury community preservation committee member.
What encouraged you to run for select board?
I ran for the Tisbury select board to be a more involved, contributing member of the Tisbury community and knew I had the time to do a complete job.
What is the most critical issue facing Tisbury?
Housing, housing, housing – [We] need to help through zoning and through creation of more home ownership and rental units Islandwide; flooding issues at Five Corners, the creation of a central town hall building to unite all town departments, climate and wastewater planning needs addressed, town library needs.
What efforts need to be made to address that issue?
Housing needs [to be] addressed through zoning and financial resources to create more rental and home ownership units along with Islandwide efforts to contain short-term rental excesses which wreak havoc on our year-round housing market; work with state to fix flooding issues at Five Corners and to plan along with state and federal funds for seawall improvements along Beach Road near the bridge to Oak Bluffs, work cooperatively and efficiently to plan for best location and cost for a new town hall, work efficiently to move forward with the repairs and improvements at the town library.
Why should residents vote for you over the other candidates?
My experience of municipal employment and volunteer involvement in both West Tisbury and Tisbury, my active work the past three months with attending meetings of most Tisbury town committees and the select board and getting educated on all Tisbury matters, my work with several island wide organizations, and most importantly my deeply rooted love of the Island and the desire to put the time and effort into keeping Tisbury a diverse, healthy and beautiful town - the beating heart of the Island.
Christina Colarusso
Occupation: Facilities manager and water/wastewater operator at the Martha's Vineyard Airport, swimming lessons Instructor at the YMCA, former second and third assistant engineer of Unlimited Horsepower Steam, gas turbine and diesel engines in the U.S. Merchant Marine
Previous or current town board service or other relevant roles: Chair Tisbury sewer advisory board, Tisbury Department of Public Works advisory board, Tisbury wastewater planning committee, Tisbury emergency management director, Lieutenant Chilmark Fire Department, vice chair and supply officer for Dukes County Emergency Management Association, Edgartown assistant harbormaster, Chilmark traffic officer
What encouraged you to run for select board?
I have been thinking about running or being on the select board for years but felt a sense of urgency to get involved and help as soon as possible. I have worked for the County, Chilmark, Tisbury and Edgartown as well as the state of Massachusetts and the Department of Defense. I have been on Tisbury town committees and have been a Tisbury town employee two different times but believe to provide true leadership I would need to step up to the next level as a select board member. I believe if I wait until I retire, it will be too late for our community and you need my balanced leadership style. I bring a lot of experience working with people from all walks of life and will carry myself with a sense of purpose to get things accomplished for the Tisbury residents. I am not scared of hard work and my resume reflects that, the time is now to get involved. Another big driver for running is we are constantly losing great members of our community especially those from my age bracket. They are integral to the health and vibrancy of our community and we need to triage this as soon as possible.
What is the most critical issue facing Tisbury?
Unfortunately, due to miscommunications and or not enough information or short sightedness, we have made some critical mistakes and we need to learn from them. Between wastewater and the Tisbury School, it has cost and will cost taxpayers almost $100 million additionally or out of pocket. We cannot afford errors of that magnitude and the time is now to get involved; this is a call for more volunteers. The Tisbury master plan is a great start and will help prevent some of these issues going forward, but we need to make sure more people are involved, especially underrepresented groups. In my experience, a plan is only as good as the people that are able to provide input, access it, read it and then also help implement it which is the big lift.
What efforts need to be made to address that issue?
We need to encourage more people to get involved with town government and the master plan. Transparency and communication are key and posting every town committee meeting on the town website calendar will help get more people involved. If the meetings are held during working hours and not posted on the website calendar we will be leaving many critical people out of the conversations, which can cause issues in the community. Having our committees accurately representing our community is critical and we need to do more outreach to make this happen. With so many large projects on the horizon and cannot afford any miscalculations or miscommunications between what the townspeople want to see get done and how.
Why should residents vote for you over the other candidates?
My background as a merchant mariner, water and wastewater operator coupled with my bachelor's of science in marine engineering make me a great asset. My experience in logistics, maintenance, emergency management, procurement and town governments will come in handy as we navigate some very large infrastructure upgrades and new construction. I have been the point person for both new building warranty periods and new ship builds. I am honest, hardworking and dedicated. I will listen to the community and will be the conduit to get things accomplished and believe your input is paramount. I am a firm believer in transparency and communication.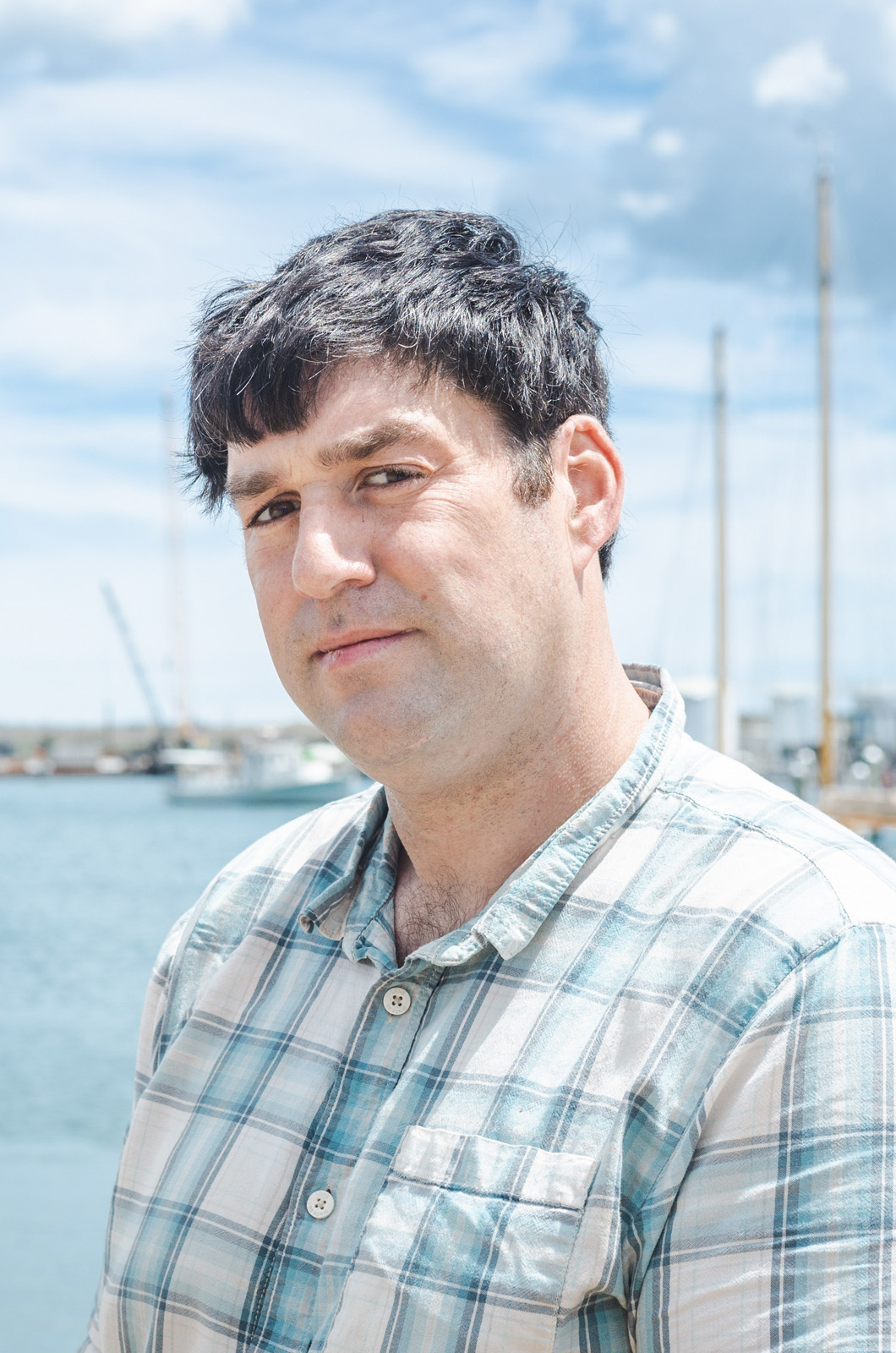 MacAleer Bowen Schilcher
Occupation: previously the northeast sales manager for Global Brewers Guild, a local tree service, and working in the family business
Previous or current town board service or other relevant roles: intern at federal level dealing with policy and constituent relations, a degree in government and politics specializing in foreign affairs
What encouraged you to run for select board?
I'm a capable solo sailor, and, like a hero of mine Captain Seth Daggett, I learned to sail in Tashmoo and on the legendary ebb and flow of Vineyard sound exclusively. The skills I've learned in this town felt under attack when the Tisbury government tried to ban anchoring in my port of call. I see the issue as not only a disregard for the nautical heritage of Martha's Vineyard and long-held Vineyard tradition of enjoyment of the land responsibly. I see it as indicative of a larger issue threatening the quality of life for year round residents. We used to be a proud town. Now, everyone's working too hard to survive out here and they can't keep an eye on the town government, which I see as slowly creating public policy reflecting the values and visions of some town employees who are seemingly overly influenced by seasonal homeowners. Public policy should come from the people, the residents who vote and live here year-round. The pendulum has swung too far.
What is the most critical issue facing Tisbury?
The most critical is infrastructure that supports a year-round community, across the board. Housing, business opportunities, commercial land to operate those businesses, parking in downtown, flooding at Five Corners due to lack of maintenance which restricts hospital access during the rainy season. No community center, playground or basketball court outside of a marsh. No opportunities for after school stimulation in a land as beautiful as any across the states. Stop spending $250,000 of Community Preservation Act funds on a tennis court that costs $37,000 to maintain a season and has never brought in more than $1,700 in its lifetime. It could have been a beautiful park with parking one block from town. These are long-term vision problems.
What efforts need to be made to address that issue?
We can offer the residential exemption tax to seasonal homeowners that rent out their 'cottages' to help provide some year round housing. Create more parking for the downtown businesses. Clean Five Corners and the Packer/Shipyard storm pipes out with shovels to limit flooding until we find a better solution. Put a playground on Lake Street or somewhere closer to the highest density zones in town. Create policy to assist residents who have lived year-round for over five years to better keep their families housed through zoning and other policy means. Stop wasting [community preservation act] money on $460,000 Owen Park bandstands and $250,000 state-of the art tennis courts. Most importantly, every single meeting of any Town board or committee should be on the website with a zoom link at least 5 days in advance. It's 2023, we have the technology and we need to increase civic engagement, not smolder it. We need five selectmen.
Why should residents vote for you over the other candidates?
I'm a proud son and product of Tisbury. I grew up walking, playing, enjoying and loving every inch of this town. I love Tisbury with all my heart and want to live in it for the rest of my life. Hopefully someday put kids in that school and pass off my mooring. This town has the potential to be the best place to live year-round on the whole island or even Mass., we have the natural infrastructure, we just need the vision which has been absent to date. Residents should vote for me because we don't have much time left as the walls are squeezing in on all of us. The master plan is critical for vision but implementation is going to be the most important part.