Eaating is crucial to what goes on inside the body. It also has a lot to do with appearance and vitality, too.
Skin is bombarded daily with the stressors of pollution, the natural aging process and environment, in particular the sun, cold, humidity and wind. The rate of skin cell damage begins to exceed the rate of repair after about 27 years of age. Poor nutrition accelerates this damage. The good news is that the right nutrition can help.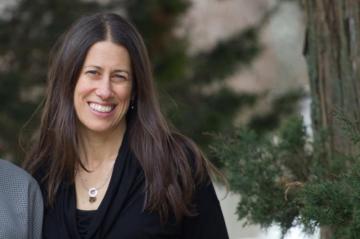 Including more omega-3 fatty acids and other unsaturated fats from oily fish and plant-based sources such as nuts, seeds and avocado help maintain skin and hair, creating a glow that can dull without enough fat in the diet. Fats are also needed to help use vitamins A, E, D and K, in addition to the carotenoids, which are skin, hair, eye, teeth and bone-related vitamins. Omega-3 fats also have anti-inflammatory properties. Inflammation is a natural body process and how we fight infections. However, chronic inflammation can lead to, among other things, premature aging.
Getting plenty of dark green, orange and red fruits and vegetables also helps because they contain high amounts of vitamin C, beta-carotene and phytochemicals. Vitamin C, beta-carotene and many phytochemicals have antioxidant properties that can help combat skin damage.
Drinking enough water is also an important part of looking good as chronic dehydration can wreak havoc on the skin. Drinking about half of one's ideal body weight — trading pounds for ounces — is recommended. This usually translates to about eight to 12 glasses daily for most people.
Limiting refined carbohydrates and sugars, including white flour, white bread, candy, doughnuts and cupcakes, also has its place when talking about nutrition and appearance. Eating too many of these calorie-dense and nutrient-poor foods will continually and excessively elevate blood sugar, leading to chronic inflammation and increased risk of disease. Inflammation, stress and disease is felt all over the body, including in the skin, hair, nails, teeth, eyes and bones. These are vital body parts that, when using the right nutrients, keep you looking your best.
Following are recipes for a beautiful complexion:
Curried Red Lentil Soup
(Adapted from Eating Well Magazine)
Foods and spices like garlic, lentils, coconut milk, broccoli, ginger, curry, cinnamon and fresh herbs pack an antioxidant punch for radiant skin, hair, teeth and nails. The fiber and protein make it satisfying while keeping the weight off.
1 tablespoon canola oil
1 large onion, chopped
3 cloves garlic, pressed through a garlic press
1 large head broccoli, diced very small, floret and stem
2 tablespoons minced fresh ginger
1 1/2 tablespoons mild curry powder
1 teaspoons cinnamon
1 teaspoon ground cumin
2 bay leaves
1 1/2 cups red lentils, rinsed and picked over
6 cups low-sodium chicken or vegetable broth
1 can light coconut milk
3 tablespoons chopped fresh cilantro or parsley
2 tablespoons lemon juice
2 tablespoons diced mango (fresh or frozen)
Salt and freshly ground pepper to taste
1/2 cup plain Greek yogurt
Heat oil in a heavy soup pot over medium heat. Add onion and sauté until softened, three to five minutes. Add diced broccoli, garlic, ginger, curry powder, cinnamon, cumin and bay leaves and cook, stirring, for about five minutes. Stir in lentils, coconut milk and broth and bring to a boil. Reduce heat to low and simmer, partially covered, until the lentils are tender, about 45 minutes. Discard bay leaves. Stir in cilantro (or parsley), lemon juice and top with mango. Season with salt and pepper. Ladle the soup into bowls and swirl in yogurt, about one to two tablespoons per serving.
Serve with a big green salad.
Fish Tacos With Roasted Asparagus
1 pound white fish fillets ( sole, cod, haddock, flounder, etc.)
1 egg
1/4 cup walnuts, ground
8 small corn tortillas or 4 whole wheat medium tortillas
1 cup red cabbage, thinly sliced
1 cup red pepper, thinly sliced
1 cup whole-wheat bread crumbs
2 pounds asparagus, thick ends removed
1/2 cup part skim mozzarella cheese, shredded
1 cup mango or peach, diced
1 cup cherry tomatoes, halved
1/4 cup cilantro, diced
1 lime
1/4 teaspoon salt
Spray canola and/or olive oil
Kosher salt (optional)
Heat oven to 400 degrees. Spray two baking sheets with low sides with oil (canola for fish, olive for asparagus). Whisk one egg in a bowl. Pour whole wheat bread crumbs and ground walnuts in a large dinner plate. Dunk each fillet of fish into the egg to coat each side, then press into the crumbs to coat and lay on baking sheet. Repeat with each fillet. Place asparagus in single layer on olive oil baking sheet to roast, sprinkle with kosher salt if desired. Roast both for 15 to 20 minutes, depending on thickness of fish (check fish, turn asparagus after 10 minutes). In a small bowl, mix mango or peach, cherry tomatoes, cilantro, salt and lime juice. A few minutes before fish and asparagus are done, put tortillas in oven to warm. Layer two corn tortillas or one whole wheat tortilla per person with a quarter of the fish, top with sliced red cabbage, pepper, cheese, mango or peach salsa. Serve with generous portion of asparagus and extra veggies on the side.
Prudence Athearn Levy is a registered and licensed dietitian living and working in Edgartown. She is co-owner of Vineyard Nutrition (vineyardnutrition.com).