Sailors and sailboats of every description will descend on Edgartown and Vineyard Haven this weekend when two big regattas that are mainstay sailing events of summer get under way.
The Edgartown Yacht Club will host its 90th annual regatta, and Sail Martha's Vineyard will host its annual Vineyard Cup. Both events attract world-class sailors, and the waters from Cow Bay in Edgartown to West Chop in Vineyard Haven will be dotted with colorful sails all weekend.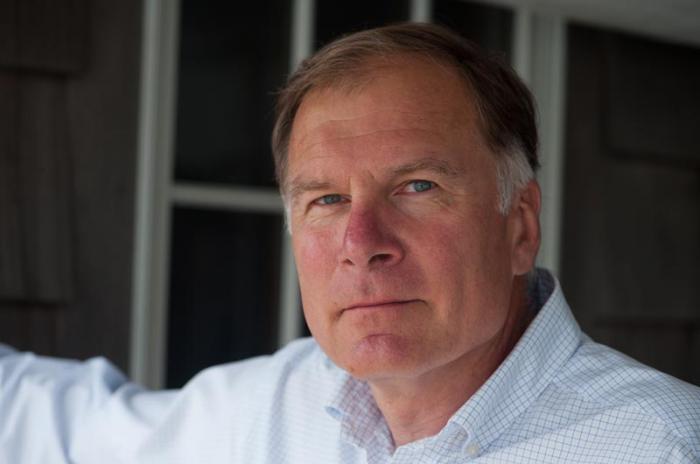 The Edgartown Yacht Club regatta runs from Thursday through Saturday and will feature racing events for all ages in a variety of classes. The smallest boats will be eight-foot Optimist dinghies raced by the youngest sailors. Older juniors will also race in 420s. Adult sailors will compete in a variety of boats, from 30-foot Shields to 22-foot J70s. Yacht club manager Bill Roman said a favorite among adult sailors is the classically-designed, 25-foot-long Wianno Senior. This year 17 Wiannos will race. More than 100 boats in each age division are expected to attend.
There will be five different courses set up to accommodate the wide variety of sailboats and allow for fleet racing, team racing and match racing. Fleet races are the most common.
"Fleet racing is basically just a bunch of boats going around the course," Mr. Roman said. "Whoever finishes first wins."
He said team racing is a three-versus-three race that requires more planning than the standard fleet race. The winning team is determined by a composite of the three boats' scores, and a variety of tactics can be used to ensure a team's victory. One such tactic is for a team to slow the entire fleet down to compensate for a boat that may be lagging behind.
Match racing is a one-on-one race to the finish.
Shields, Wianno Seniors and J70s will race in Cow Bay off State Beach in Edgartown, while younger sailors will race off Lighthouse Beach. Other events will take place in the waters along Chappaquiddick's western shore.
"This year's regatta represents 90 years of consistent and extraordinary racing in the waters around Edgartown," Mr. Roman said.
Sail Martha's Vineyard has not been around as long but has gained a huge following with its Vineyard Cup regatta, which this year runs July 12, 13 and 14. Sail MV is a nonprofit organization dedicated to sustaining the Vineyard's maritime traditions by offering educational and practical sailing courses for Island youth. Money raised during the regatta will be used to support these programs.
"Our focus is on making sailing fun and affordable," said Sail MV executive director Brock Callen. "Every penny a skipper spends on registration will go to the fundraiser."
The Vineyard Cup attracts larger racing sailboats — the range this year for most boats is from 20 to 70 feet — and there are no team races. More than 100 sailboats from schooners to catboats to modern design racers are expected this year. Mr. Callen said he is expecting a large number of the classically-designed Morris yachts to race. Morris is one of the many sponsors of this year's Cup.
In addition to the races, both regattas will also feature a variety of shoreside social events. One night the yacht club will rent the Edgartown Cinema to screen a special movie for junior sailors. The private club hosts a weekend of dinners and dancing at its clubhouse on the Edgartown harbor.
"Juniors love coming here because it's a beautiful town, of course, but it's also a safe town and it's a good walking town," Mr. Roman said. "Kids can come here and enjoy the town without their parents worrying."
In Vineyard Haven, home port to the Vineyard Cup, parties and live entertainment are planned at the race village, which will be located on the Beach Road extension by the Black Dog Tavern. Post-race activities will include a performance by Island rockers Dukes County Love Affair on Friday night and Entrain on Saturday. The performances are open to the public with the purchase of an entry bracelet ($30 a night or $75 for all three nights).
More information, including best places for viewing the races, can be found on the Vineyard Cup website (vineyardcup.com).