Fifth grade twins Alex and Jack Walsh had a foolproof plan for beating their Edgartown School classmates to Dairy Queen on opening day on Friday.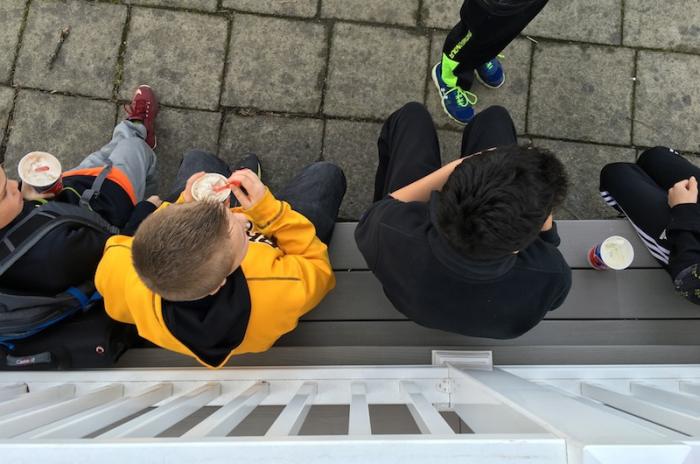 Their mom, Rose Walsh, arrived at the Edgartown school at 1:45 p.m. to make sure her car was in the front row of the pick up line. As soon as class was dismissed, the boys and their friends charged to the car and Ms. Walsh sped off down the street to Dairy Queen.
All in all their mad dash took three minutes and the twins were second in line behind their friend Oliver Lively, a sixth grader.
"Some of the high school kids were like, how'd you already get here," Jack said, smiling proudly. "If you get here first, you don't have to wait in the mile-long line."
And indeed, by the time Alex, Jack, Oliver and Noah Smith had their frosty treats, a line was steadily growing.
Racing to the Dairy Queen in Edgartown on opening day is a time-honored tradition. And the first ice cream cone (or blizzard or milkshake) is as much a marker of spring as the pinkletinks.
While waiting in line, kids compared orders and asked if this was the year they could size up from small to a large. Four employees worked ceaselessly behind the counter and while one mom explained the difference between "mousse" and "mouse" to her son. A trio of young women with infants strapped to their chests left just before the after-school craziness, clutching small blizzards.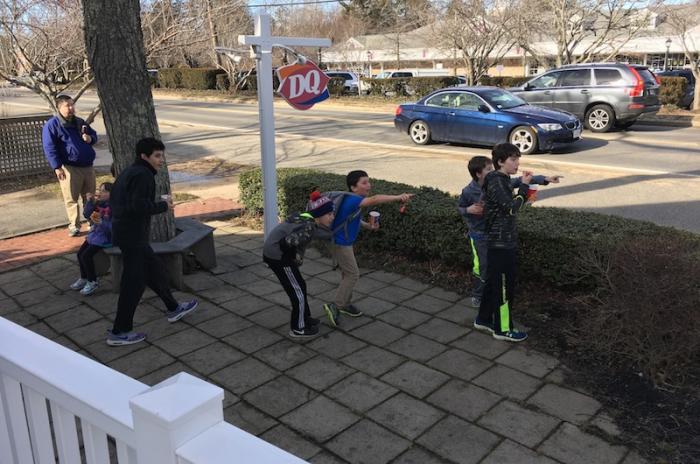 A group of high school girls, sprinkled ice cream cones in hand, watched through the window of the Dairy Queen Friday as elementary students ran down the street, making a beeline for the shop.
"That's what we used to do," said one.
"And I always won," answered her friend.
Parents tagging along weren't opposed to getting into the spring spirit with an ice cream cone as well, and a few snapped photos of their kids with posing with their frosty treats.
As kids continued to arrive by foot, car, bike or bus, one boy in line expressed the spirit of the day. "I'm about to get an extra-large!" he said.