A dish tastes only as good as its ingredients, and Vineyard native Chris Fischer will offer only the finest and freshest ingredients when The Covington opens its doors next Wednesday on Edgartown's Main street.
Mr. Fischer returns to the Island restaurant scene after a brief but busy hiatus following his time at the Beach Plum Inn. During the past year, Mr. Fischer cooked with chefs from all over the world including Japan, Rome, Morocco, London and New York city. He also published The Beetlebung Farm Cookbook which recently won a James Beard Award in the category of American cooking.
Mr. Fischer will join two other local boys, owners Patrick and Ted Courtney, to help unveil a "different" taste in Edgartown. He referenced The Port Hunter, the Courtney brothers' restaurant across the street, as an example.
"What makes the Port Hunter Restaurant so good and interesting is that their team has a point of reference that's more global than most places [on the Island]," Mr. Fischer said. "It's really cool to see a restaurant as this cultural meeting place where ideas can be spread, a place you can learn new things. It should be an inspiring experience."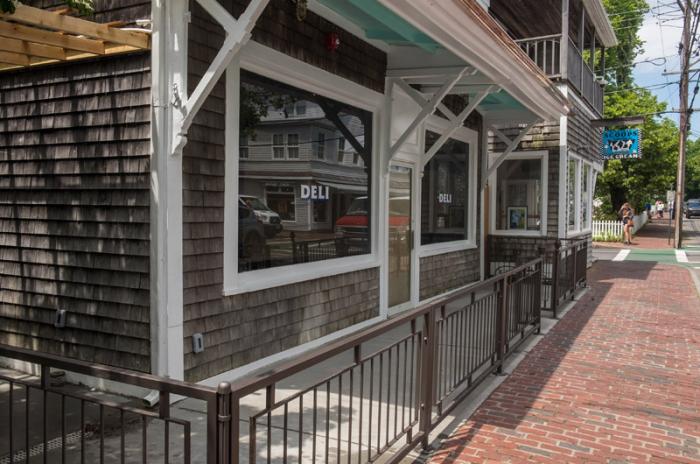 The Covington will offer a diverse menu from meat to seafoods, and feature a wide array of ingredients — from Vermont goat cheese to almonds from California and imported olive oil from Robert Marcelli. Mr. Fischer is joined by general manager Carlo Stanisci, who also helped launch the Port Hunter.
"We'll also have a nice pasta section, which is pretty exciting," said Mr. Sanisci. "You really don't see too many [pasta restaurants] here."
To turn the former deli, whose lease expired this year, into an upscale restaurant, the Courtney brothers gave the building an entire makeover both inside and out. The brothers said they enjoy renovating older, historic buildings and putting their own fresh spin on them.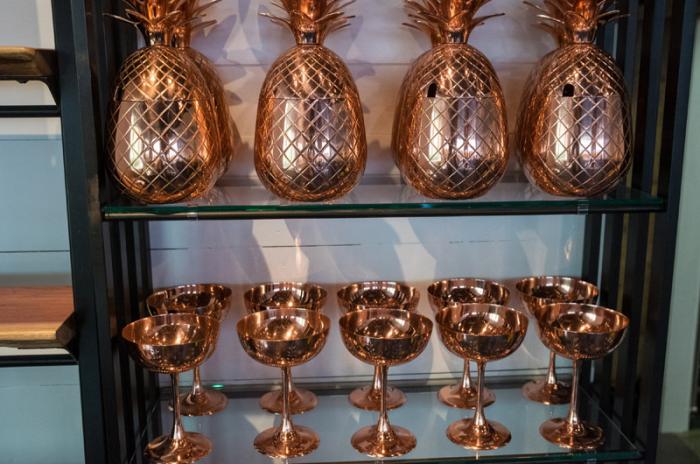 "Being right across the street, this building was getting older and it definitely needed a fresh start. We had a good opportunity to get it cleaned up," Patrick Courtney said. "Growing up in Edgartown, we're always looking for opportunities to bring high-quality offerings to the people who spend time in Edgartown."
The Covington is located at 52 Main street in Edgartown. It opens on Wednesday, June 29, six nights a week (closed Tuesdays) from 6 to 11 p.m., with the bar staying open until 12:30 a.m.
And for those wondering about the name: The Covington was the tugboat that crashed into the Port Hunter, sinking the freighter off the coast of East Chop on Nov. 2, 1918.