A plan by Eversource to resume using herbicides on the Cape and Vineyard has sparked renewed opposition, with Vineyard Haven, the Martha's Vineyard Commission, state representatives and others all calling for alternatives.
The utility company's 2017 operational plan targets 17 rights of way in the region, including on West Chop and the Edgartown-Vineyard Haven Road. Company spokesman Michael Durand said Monday that the Massachusetts Department of Agricultural Resources has yet to approve the plan, which was submitted in January. A public comment period ended in March.
As in previous years, the Tisbury selectmen and board of health have written letters of opposition to both the state and Eversource. The Martha's Vineyard Commission also weighed in this year, raising concerns about the effect of herbicides on the Island ecosystem and pressing for alternatives.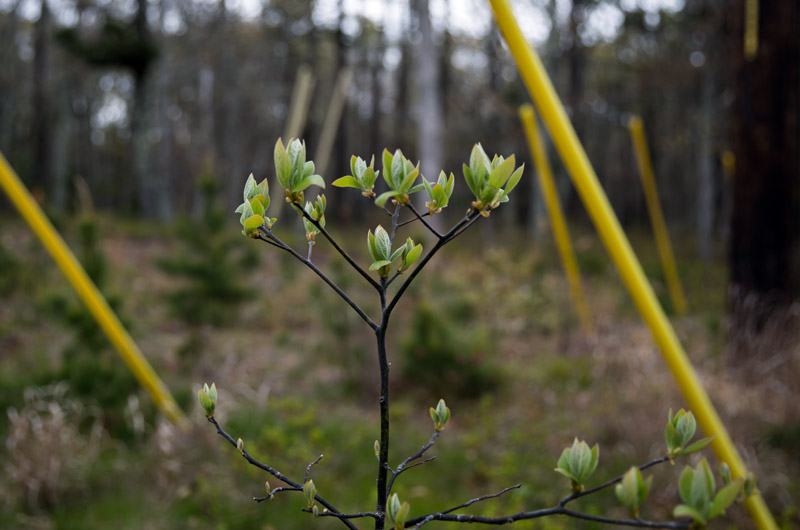 Despite growing opposition, the herbicide maintenance program has gone mostly unchanged since 2013.
"It's the exact same words, it's the exact same chemicals," said Laura Kelley, president of Protect Our Cape Cod Aquifer, which is helping lead the opposition on the Cape.
The Cape group launched an online petition in 2016 asking Eversource not to use herbicides on the Cape and Vineyard. The petition was delivered to the state in March, and remains active with 1,021 signatures. But Ms. Kelley said it will likely have no effect.
She said four towns on the Cape want to testify before the state to air their concerns. A hearing was denied in February, but Ms. Kelley said she is aiming for another this year.
"We really think being at the hearing at the statehouse is what's going to nip this in the bud," she said.
Meanwhile, state representatives Dylan Fernandes and Sarah Peake, along with Sen. Julian Cyr, have pressed the state agriculture deparment and pesticide bureau to resume a four-year moratorium on herbicide use by Eversource (formerly NStar) that began in 2009. Mr. Fernandes said he plans to file a bill that would allow towns to ban certain chemicals without a home rule petition.
"We've been incredibly vocal to the state about our need to protect our sole-source aquifer," he told the Gazette.
Concerns on the Vineyard focus largely on water quality and human health. In a letter dated March 22, the Tisbury board of health urged Eversource not to apply herbicides within a half mile of any water body or recharge area in town and requested that only mowing and other mechanical methods be used.
The letter also demands 72 hours notification to the town before herbicides may be applied, along with a complete list of herbicides being used, and a time and date when it would be safe for nearby residents to return home after the spraying.
Board of health member Michael Loberg said Eversource's legal counsel has refused to allow the company to sign a document agreeing to inform residents of a safe-return date. "If they were to answer that question, that would in effect expose them to liability," Mr. Loberg said. He said he hopes the request will spur the company to reconsider its approach.
The Eversource plan lists a number of herbicide brands, including Rodeo, whose active ingredient, glyphosate, has been called a probable carcinogen by the World Health Organization, and Garlon 4 Ultra, which is toxic to oysters.
Mr. Durand said the amount of herbicides used each year varies according to plant species and how much maintenance is needed. He said the program promotes lower-growing plants that in turn have required much less herbicide over the years.
But Ms. Kelley had a different view.
"These are thousands of gallons of [herbicides]," she said, calling the method unnecessary and advocating for mowing instead.
She pointed to studies that have found glyphosate in rainwater, drinking water and urine and also the unknown long-term effects of herbicides on aquifers. "Since we don't know, we should be advocating the precautionary principle," she said.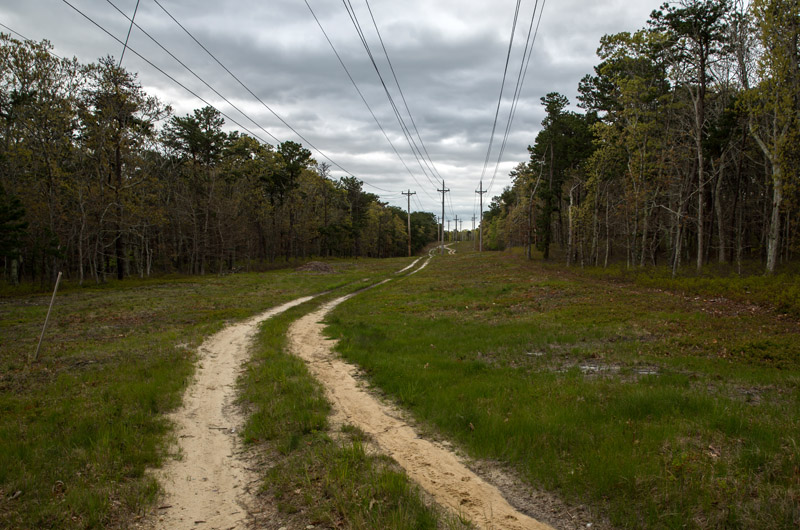 The Sheriff's Meadow Foundation took matters into its own hands this spring, opting to maintain an electrical right of way at its West Chop Woods property so that Eversource wouldn't have to.
Executive director Adam Moore said it wouldn't make sense to use herbicide to maintain areas of native vegetation, although he said the foundation occasionally uses chemicals to control invasive plants on its property. He added that the practice has become less common, at least partly in response to public concern. "We want to seek alternatives anytime we can," Mr. Moore said.
Sheriff's Meadow mowed the West Chop Woods right of way this spring.
Herbicides in the Eversource plan are reviewed by the U.S. Environmental Protection Agency, along with the state agriculture department and Department of Environmental Protection, according to the plan. But Ms. Kelley argued that the Cape and Vineyard deserve special attention, given their sole-source aquifers. Her group is seeking funds to begin testing groundwater on the Cape for herbicides listed in the plan.
Some say the plan is better than alternatives. Tisbury water superintendent William Chapman said an Eversource seminar a few years ago convinced him that it was the most sensible option.
"It didn't seem to pose a risk to the public drinking water, and it was less damaging to the environment," he said this week, noting that clear-cutting has also raised concerns. "You need to know exactly what their plan is, and more importantly what the alternative is. They are going to do one thing or another."
He also said herbicide use by the community at large far exceeds the amount that Eversource uses in maintaining the rights of way. "There are greater risks and greater threats to the groundwater than this program," he said. "That's overlooked."
Ms. Kelley said her goal is not to ban herbicides altogether, only to prevent their use by Eversource. She also advocated for consumer awareness, including when it comes to everyday products like shampoo and laundry detergent.
"What we do today is going to make a difference in 10 years," she said. "We have that much of an impact."
Tisbury has begun looking into the use of goats to clear under power lines, but selectman Melinda Loberg said Eversource did not welcome the idea.
"What we have learned is that they are counting on the legitimacy of what they are spraying," she said this week, noting the list of state-approved chemicals. "They basically have cover, and we need to now focus on the Department of Agriculture."
Mr. Loberg of the board of health agreed. "It's not that the ground hasn't been plowed to a fine till," he said of the efforts to prevent Eversource from using herbicides on the Island. "The people that would have to move on it would be our elected representatives at the state level."